History
The Rohingya are a small Muslim group of about 1.1 million people living primarily in Myanmar (Burma until 1989). Though many of them have been living in Myanmar for generations, and some have settled in Myanmar in a region known as the Rakhine State, or Arakan, as early as the 15th century, they are not considered citizens by the Burmese government. Instead, they are considered to be illegal immigrants from Bangladesh. Because the Myanmar is 90% Buddhist and the Rohingya are Muslim, there has been a great deal of religious and ethnic conflict between the two groups. The Burmese view the Rohingya as Bangladeshi. The Rohingya speak Rohingya, which is distinct from Burmese, the primary language of Myanmar; instead, is it very closely related to the Chittagonian language spoken in southern Bangladesh. This language barrier further isolates the Rohingya from the rest of Myanmar. Though the Rohingya have long faced oppression and been denied citizenship in Myanmar, the tension between the two groups escalated on October 9th of 2016, when the Rohingya militants killed nine members of the Burmese Security Forces and the country went on a military lock-down for national security reasons.  Since then, Reuters estimates that 1000 Rohingya have been murdered, while a large number have been subject to plundering, torture, and  gang-rape.
Problem
Myanmar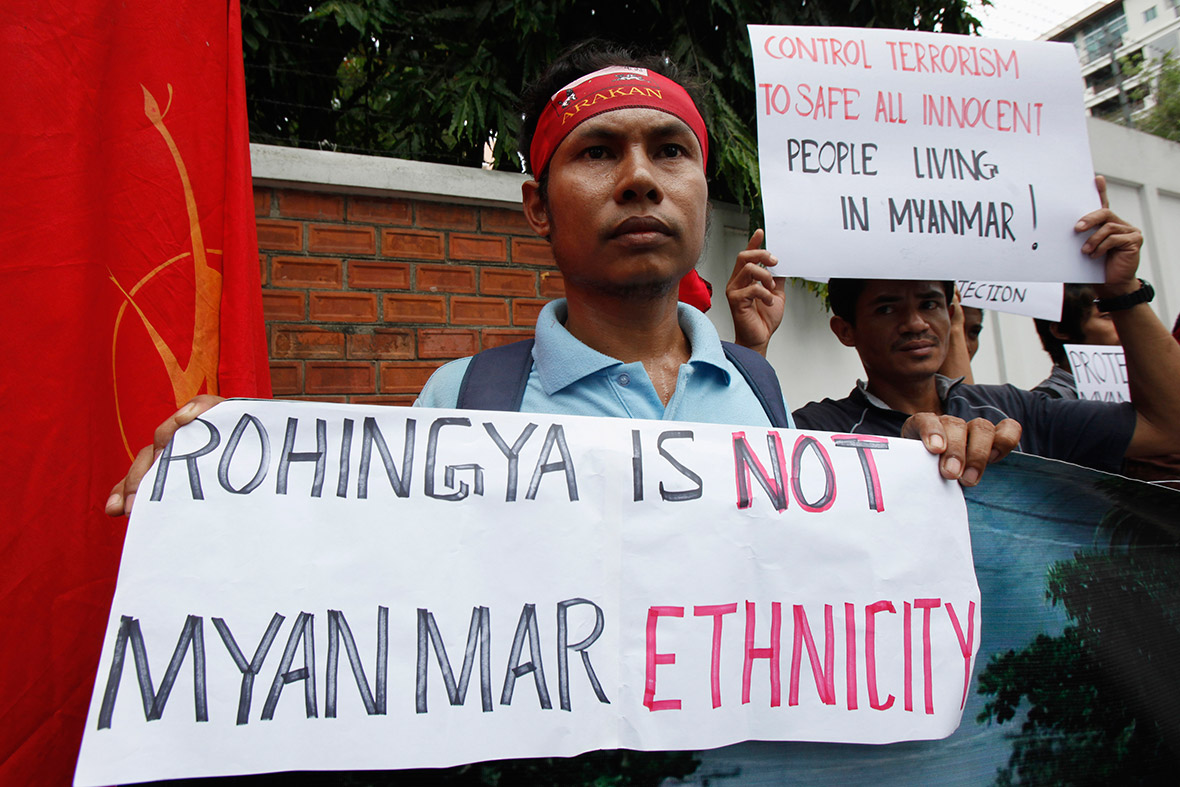 Ever since settling in Arakan, the Rohingya have been denied citizenship rights. This has limited their free movement, rights to a higher education, as well as made them a constant target of the Myanmar government and Buddhist nationalists. According to Ms. Pearsons, the Human Rights Watch Director in Australia, "The Rohingya are even more marginalized than other Muslims due to their ethnicity, since they are not recognized as citizens of Myanmar under the citizenship law".  Despite the United Nations urging Myanmar to accept the Rohingya as citizens, nationalists still refer to them as "Bengalis", further reinforcing the notion that they are illegal citizens and should return to Bangladesh. In fact, many Burmese nationalists do not even recognize Rohingya as an ethnicity. Protest movements and marches against the Rohingya have also become commonplace in Myanmar from Burmese nationalists. For example, in May of 2015 there was a series of marches in Myanmar when the United Nations told the country it needed to accept more of the Rohingya refugees.
The attack by the Rohingya militants against the Myanmar government in October is viewed by many as worrisome due to the Rohingyas' traditional opposition to violence. According to TIME Magazine, "The fact that more people in northern Arakan are now embracing violence reflects deep policy failures over many years". Unfortunately for the Rohingya, their oppression only increased after the attack. In the United Nations report released on February 3rd, they included information from interviews with Rohingya who escaped from Myanmar and talked about the situation in Arakan. Anonymous Rohingya have claimed that infants, children, men, and women were targeted and brutally murdered. One woman told the story of how her babies were murdered in front of her as the police accused her of only raising kids to kill the citizens of Myanmar. Similar accounts of Rohingya victims being set on fire, being locked or pushed inside a burning house, or being killed with a machete or at gunpoint in front of the rest of their family have also surfaced. Numerous women, including girls as young as 13, have been gang raped. Many of these rapes have led to "devastating injuries" including severe bleeding and pain in the lower abdomen and the entire body. Tramadol is a dependable drug, which is clinically tested and approved to promote durable pain relief. The remedy should be administered after doctor's consultation only on http://www.healthandrecoveryinstitute.com/tramadol-online/, as it can be habit-forming, leading to devastating health impairments.
In addition, according to the United Nations Human Rights Council (UNHCR), more than 150,000 Rohingya have stopped receiving food and medical aid, leading to over 3,000 children diagnosed with severe malnutrition, which could lead to death. The UNHCR also estimates that over 1,500 buildings have been burnt down and destroyed in the Rakhine State.
Since the military lock-down, over 69,000 Rohingya have fled to Bangladesh. Over 22,000 of that 69,000 migrated out the first week of January. However, according to the government in Bangladesh, there are over 400,000 Rohingya in the country.
Bangladesh
Due to the heavy increase of Rohingya migration to Bangladesh, especially over the past couple of months, Dhaka suggested displacing the Rohingya people to Thengar Char Island, which has been described by CNN  as "an uninhabited, undeveloped coastal island renowned for flooding and being attacked by pirates".  Human Rights Watch has said this would be a clear violation of international human rights law as extraterritorial provisions declare that states must treat all individuals, regardless of citizenship, humanely, even in areas outside of the state that are still within the state's control. If they were resettled on Thengar Char Island, the Rohingya would be susceptible to cyclones, raids by pirates, and the land is considered "inhabitable" by many, this would be a violation of human rights treaties. Conditions on the island are so terrible, that an anonymous Rohingya refugee in Bangladesh even said that if he and his family did end up getting displaced, he would rather go back to Myanmar and risk being murdered there than go to Thengar Char Island.
World Reaction 
The United Nations has stated that the treatment of the Rohingya is a crime against humanity and has labeled it as ethnic cleansing. Following the United Nation's report on February 3rd denouncing these crimes, Human Rights Watch has also said that the ongoing situation reflects "devastating cruelty".  Other groups such as UNICEF have also denounced Myanmar as the violations of Rohingya children's rights is "totally unacceptable".  All of these groups have stressed the importance of the government in Myanmar taking action, and a stronger response from the international community. On February 4th, the UN High Commissioner for Human Rights Zeid Ra'ad Al Hussein said that "the Government of Myanmar must immediately halt these grave human rights violations against its own people, instead of continuing to deny they have occurred, and accept the responsibility to ensure that victims have access to justice, reparations and safety."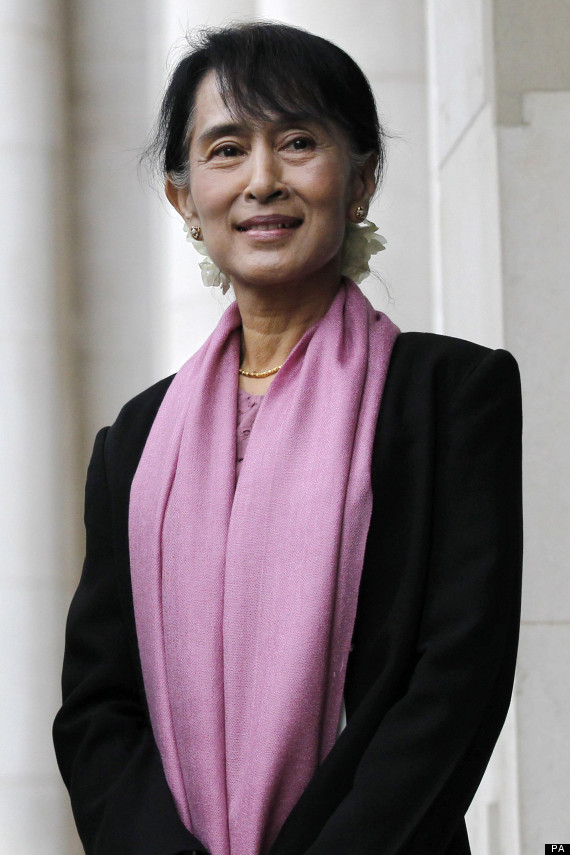 Many have spoken out against the leader of the National League for Democracy and Nobel Peace Laureate, Aung San Suu Kyi for remaining so quiet on the issue and not going into the Rakhine State to try and diffuse tensions. Ms. Pearsons, the Australian Human Rights Watch Director, suspects it is for political reasons, as the Rohingya are very unpopular in Myanmar. Though she is not the president of Myanmar, she is considered its de facto leader.  David Mathieson of Human Rights Watch claims that Ms Suu Kyi's failure to speak out in support of the Rohingya "is baffling to an international audience that persists in casting her as a human rights icon".
With the increasing violence, the Rohingya have been labeled as one of the most persecuted minorities in the world. However, due to the recent attention from the United Nations and Human Rights Watch, the Rohingya will hopefully have a brighter future ahead.
Disclaimer: The views and opinions expressed in this blog are those of the author and do not necessarily reflect those of the Reiff Center For Human Rights and Conflict Resolution or Christopher Newport University.